Clinchfield
Baptist
Church
Since 1915 Clinchfield Baptist Church has served the community of East Marion. Our church was established to provide a warm, loving environment where people of like faith could come to worship God. Clinchfield has stood the test of time and remains until this day a place where Jesus is lifted up.

Through sound Biblical preaching, teaching, and service to our community, members of Clinchfield Baptist Church have their eyes focused on Jesus Christ and His divine will. We believe that the best days are ahead for our church, and we welcome you to join us as we celebrate our future in the Lord Jesus Christ.
Lifetouch Picture Directory
Community Thanksgiving Service
Our vision for 2019 is "Looking At Life Through Our Father's Eyes." Pastor Terry will be leading us as we explore the topics of Faith, Love for Others, Praise and Worship, Our Prayer Life, The Power of the Holy Spirit. We will also look at things that can distort our views such as family, economics, religion, and culture.

We hope to have links to our sermons in the near future.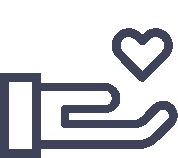 Now faith is the substance of things hoped for, the evidence of things not seen.