We ARE meeting back
in our sanctuary
Clinchfield
Baptist
Church
Many of our members have asked about an option for online giving. Since the Covid-19 Crisis is preventing us from holding our weekly meetings we wanted to have an option where those who wish to give, could also have the option to do it online. Once you click on the donate now link above, you will be taken to a secure online giving website through Vanco payment solutions. You will be asked to create a profile. Once that is set up you will be set up to give online. The contribution is sent to the church bank account and your contribution will be uploaded into our church software for a record of your giving. Thank you for helping to support the ministry of Clinchfield Baptist Church.
Since 1915 Clinchfield Baptist Church has served the community of East Marion. Our church was established to provide a warm, loving environment where people of like faith could come to worship God. Clinchfield has stood the test of time and remains until this day a place where Jesus is lifted up.

Through sound Biblical preaching, teaching, and service to our community, members of Clinchfield Baptist Church have their eyes focused on Jesus Christ and His divine will. We believe that the best days are ahead for our church, and we welcome you to join us as we celebrate our future in the Lord Jesus Christ.
Join us for a special Christmas Concert at 11:00 during our morning worship service
Free meal giveaway in our church parking lot provided by countryside BBQ. Come by and get a free meal or help deliver one to a shut in.
Our vision for 2020 is based of the story of Moses father in law, Jethro. In 2020 we will be implementing the Jethro ministry with the help of our deacons, care givers, and prayer partners. Pastor Terry will be leading us as we journey through the Jethro ministry.

Please follow our link to our YouTube channel to hear messages from Pastor Terry.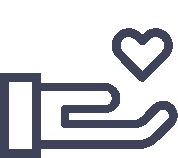 Now faith is the substance of things hoped for, the evidence of things not seen.