Clinchfield
Baptist
Church
Many of our members have asked about an option for online giving. Once you click on the donate now link above, you will be taken to a secure online giving website through Vanco payment solutions. You will be asked to create a profile. Once that is set up you will be set up to give online. The contribution is sent to the church bank account and your contribution will be uploaded into our church software for a record of your giving. Thank you for helping to support the ministry of Clinchfield Baptist Church.
Since 1915 Clinchfield Baptist Church has served the community of East Marion. Our church was established to provide a warm, loving environment where people of like faith could come to worship God. Clinchfield has stood the test of time and remains until this day a place where Jesus is lifted up.

Through sound Biblical preaching, teaching, and service to our community, members of Clinchfield Baptist Church have their eyes focused on Jesus Christ and His divine will. We believe that the best days are ahead for our church, and we welcome you to join us as we celebrate our future in the Lord Jesus Christ.
Easter
Musical

April 8th/9th
We hope you will join us for our Easter Musical, as we celebrate our risen Savior.
We hope you will join us for Vacation Bible School July 23-27 from 6:00-8:30 pm.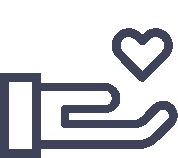 For I know the plans I have for you declares the Lord, plans to prosper you and not to harm you, plans to give you hope and a future.